Jennifer Knapp looks approvingly over bins of fresh produce effusing ripeness and color. The mix of vegetables and fruits changes constantly, depending on what's in season, what's available from out-of-state producers, and what New Mexico growers can supply.
"We have the biggest local selection that you'll find in any grocery store in Santa Fe," she says. "We buy local whenever we can. But the consumer has to choose local — has to support this."
Jennifer has managed the produce department at the Santa Fe La Montañita Co-op for four years. She enjoys more autonomy there than at her previous position at another grocery store. Still, being able to offer members locally sourced, organic produce on a consistent basis — and encouraging them to fill their baskets with that produce — can be a bit of a challenge, she says.
"I'm a locavore myself. It's better-tasting, better-quality food. Local produce doesn't travel for two days on a truck from California." But local options sometimes cost a little more, and Jennifer is aware that her customers can be price-sensitive. Discounts — and convenience — may draw shoppers elsewhere.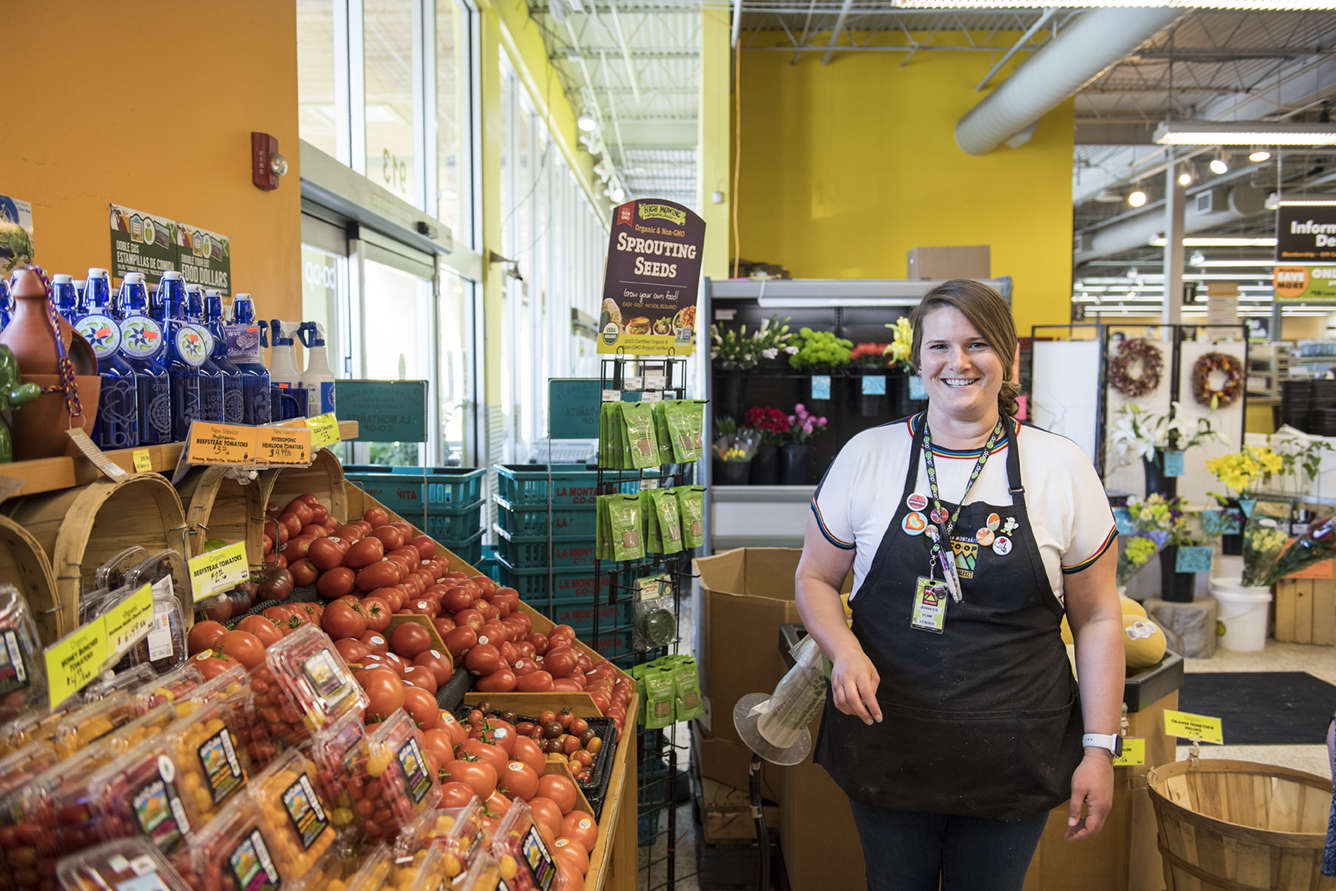 "We pay a good price for local food," she says. However, "to keep prices down and give everyone the best deal that we can, we take a very small margin." She adds, "That's one of the benefits of working here — we try to support local growers and develop that market."
Jennifer points out that recipients of the federal Supplemental Nutrition Assistance Program (SNAP) can enjoy a significant benefit called Double Up. At nearly 80 locations in New Mexico, qualifying SNAP purchases earn dollar-for-dollar credits good for produce grown in our state. (More information is at http://www.doubleupnm.org, and there are Double Up booths at the two Farmers Market locations — in the Railyard District and Southside.)
The La Montañita Co-op is the first grocery store to participate in the program. Double Up improves recipients' access to healthy vegetables and fruits while supporting New Mexico growers and the local economy.
Jennifer notes that much of her store's produce comes from the La Montañita Co-op Distribution Center (CDC), which delivers food to four co-ops in Albuquerque and one in Gallup, as well as to other markets and dozens of restaurants in New Mexico. Its sources are mixed — producers both in and out of state ship to the CDC. The Santa Fe store also accepts direct deliveries from local growers, and allows them to use its cooler for storage.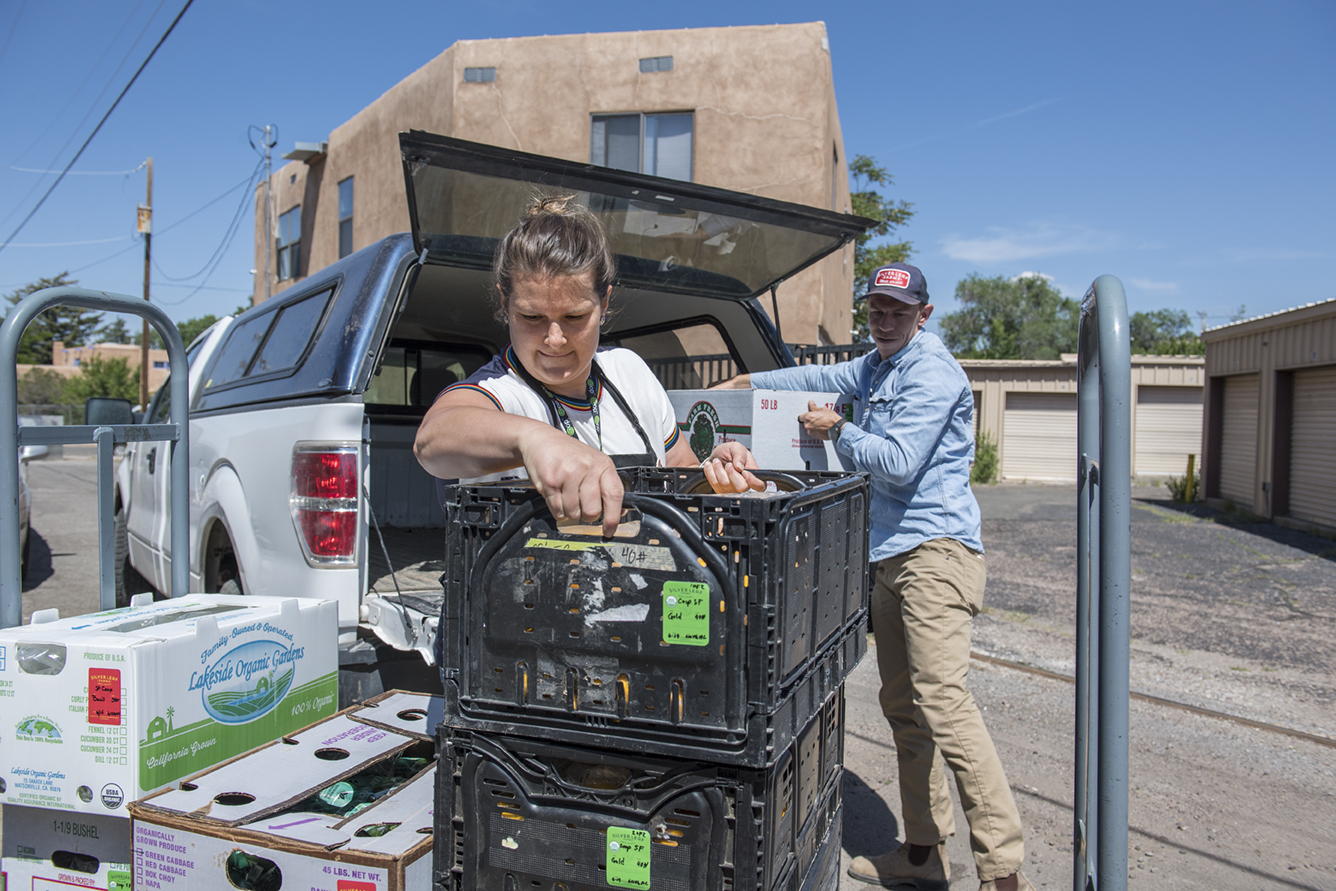 That last point suggests a major impediment to the co-op's purchase of more locally grown produce. Logistics and planning, Jennifer says, must improve. And she calls on growers and other stakeholders to help.
"Production planning is a new thing that I'm trying to instill in growers," she says. "Sitting down in the off-season to go over what we're going to need. It's tricky, because a lot of them want to grow the same things at the same time. And we can't let that happen. I run a small department here."
Other topics include "streamlined ordering, more drop-off dates (and) greater awareness of organic growing practices," Jennifer continues. "I give a lot of feedback to growers. Everyone will be more successful if we talk more amongst ourselves."
Facilitating that kind of dialogue is one of the reasons that the AgriGate was created. Growers and wholesale buyers can use this platform to link up, share information and work together to expand the market for locally sourced foods.
Jennifer believes that more food storage options for growers, as well as better coordination with the CDC and other distributors, are needed. Santa Fe County is considering a food hub that would serve as a gateway to northern New Mexico growers. Such a facility would offer aggregation, storage and distribution services to address gaps in our local food system infrastructure and increase the capacity of existing local food system networks.
She states that the La Montañita Co-op will continue to add locally sourced food and other products. The store's deli and floral section offer room for expansion of local options.
The co-op is committed to "being part of the wider foodshed," she says. "We have so many talented growers in this state, and I want to showcase their talents." Plus, she adds, the co-op "should definitely be a stop for people who go to the Farmers Market. They can come here and know that those farmers are going to be represented."
"I was never a farmer," Jennifer says. She says that learning about growers has inspired her. At her previous job, "I would have never experienced a farmer coming to my door. Now I get to engage with them and develop relationships with them." She concludes, "It's like, yeah, you're just real people growing real food. And I'm glad to be part of that."