While food insecurity is a chronic issue for many Santa Feans, the homebound who are afflicted by serious medical conditions are typically the most vulnerable. Since 1992, the nonprofit Kitchen Angels has served nutritious meals daily to clients of all ages who are unable to purchase enough food for themselves and ineligible for other local meal services.
Three staffers at Kitchen Angels — executive director Tony McCarthy, development officer Dwayne Trujillo and director of food services Joe Cates — host our visit. The organization has only five full-time employees. Most of its work is done by volunteers, about 350 in all, who work morning and afternoon shifts.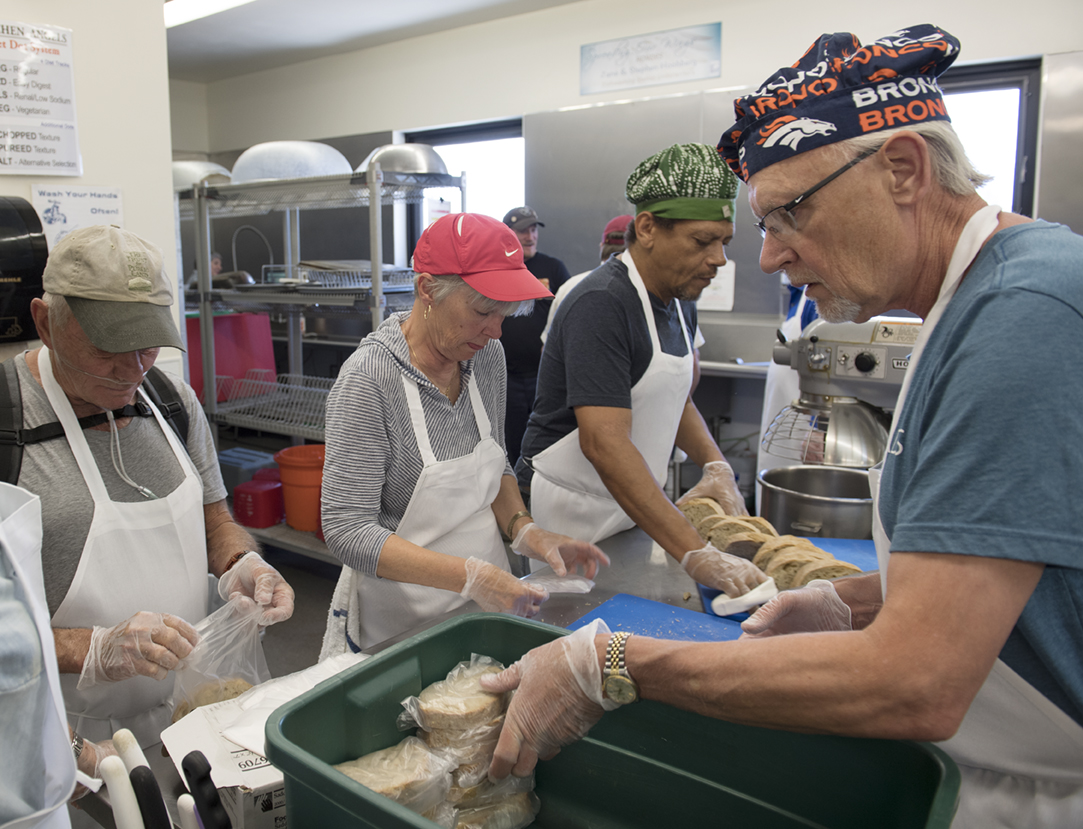 Each weekday, these dedicated volunteers prepare and package hundreds of hot meals. Volunteer drivers deliver the food to clients throughout Santa Fe and to neighboring communities.
Weekend meals are provided frozen — the kitchen is equipped with a flash freezer that preserves the quality of the food. Flash freezing also allows Kitchen Angels to deliver to clients who live beyond Santa Fe.
"We do a frozen meal program where people stop by for a week's worth of food," Joe explains. In Española, Kitchen Angels works through a community clinic to distribute meals twice a week. "Anywhere we can keep regular delivery drivers, we'll go."
All these meals follow one of four dietary tracks. Along with regular and vegetarian options, Kitchen Angels offers special meals with limited sodium, for example, and without potential food allergens like wheat. To meet this logistical challenge, Joe must create elaborate meal plans.
"We plan five weeks out," he says. "Depending on what food is donated, or what I get a good deal on, I may change the menu. But it's pretty much set out in advance."
Kitchen Angels purchases 75 percent of its food products; the remaining 25 percent is donated. It works with local growers when it can. One reason is that buying locally supports our community. Another is that its clients, who have impaired immune systems, benefit from eating the freshest, most nutritious food available.
"The better the food is, the more nutrients and vitamins that it has, the less time it travels — all of the things that you can say about local food are the things that are best for our clients," Tony says.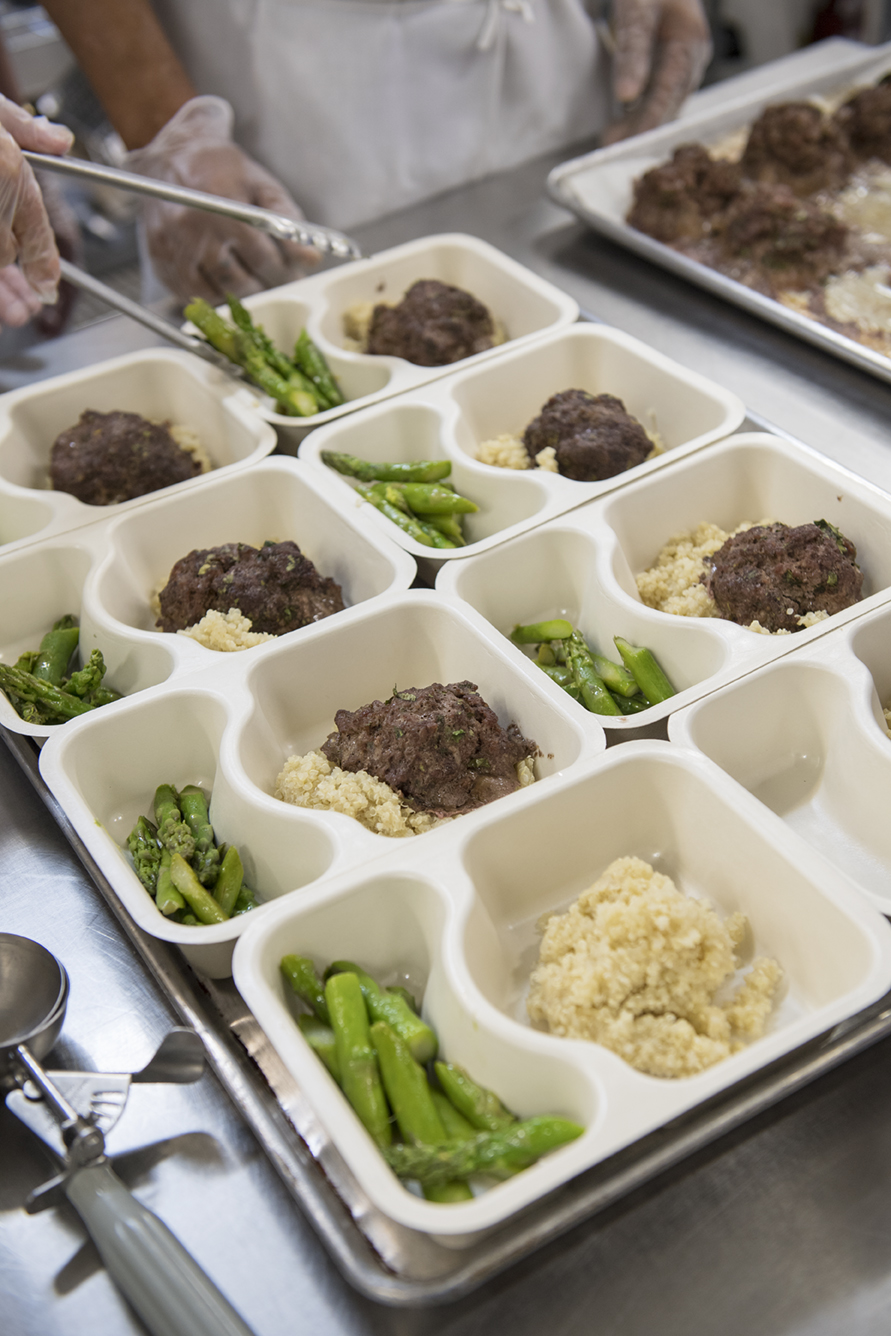 Kitchen Angels has to be selective in its purchases, however. And the food products it wants aren't always available from local growers. Currently, it sources most of its fruits and mixed greens locally, and would like add eggs to that list.
"Once in a while, we make the right connection," Joe tells us. "Some of the growers at the Farmers Market know us and know what we need." He hopes the AgriGate website will help Kitchen Angels better coordinate with growers in our area. For example, he says, "I can use an unending amount of carrots. Everybody can eat carrots, squash, green beans, sugar snap peas."
Kitchen Angels is eager to collaborate with interested growers. There's no application process — growers can contact Joe directly about the organization's needs and requirements. For example, all food should be packed in food-safe paper bags or cardboard boxes, but labels aren't required. Kitchen Angels will wash all produce.
Kitchen Angels works to be a proactive and responsible member of our food community. It shares its building on Siler Road with Feeding Santa Fe, an organization that provides food to local people in need. Kitchen Angels shares perishables with Feeding Santa Fe, and also with the Food Depot, another nonprofit with which Kitchen Angels has a long relationship.
Also, as Tony points out proudly, "we're almost at zero food waste." Kitchen Angels' food trimmings become ingredients in a versatile vegan stock and the basis for nutrient-rich compost.
"The NMSU Master Gardeners program uses our trimmings in their composting teaching program," he says. Herbs that NMSU grows with the compost are then donated to Kitchen Angels. Reunity Resources, a nonprofit that repurposes food waste from restaurants and schools into compost and runs a community farm, also works with and supports Kitchen Angels.
"That's one of the finest examples of the entire loop coming around," Tony says. Waste from donated food "goes back to their compost, which feeds the Reunity Resources field to grow the food that comes over here."
He adds, "We like to keep it flowing — find the highest use for whatever it is we have around."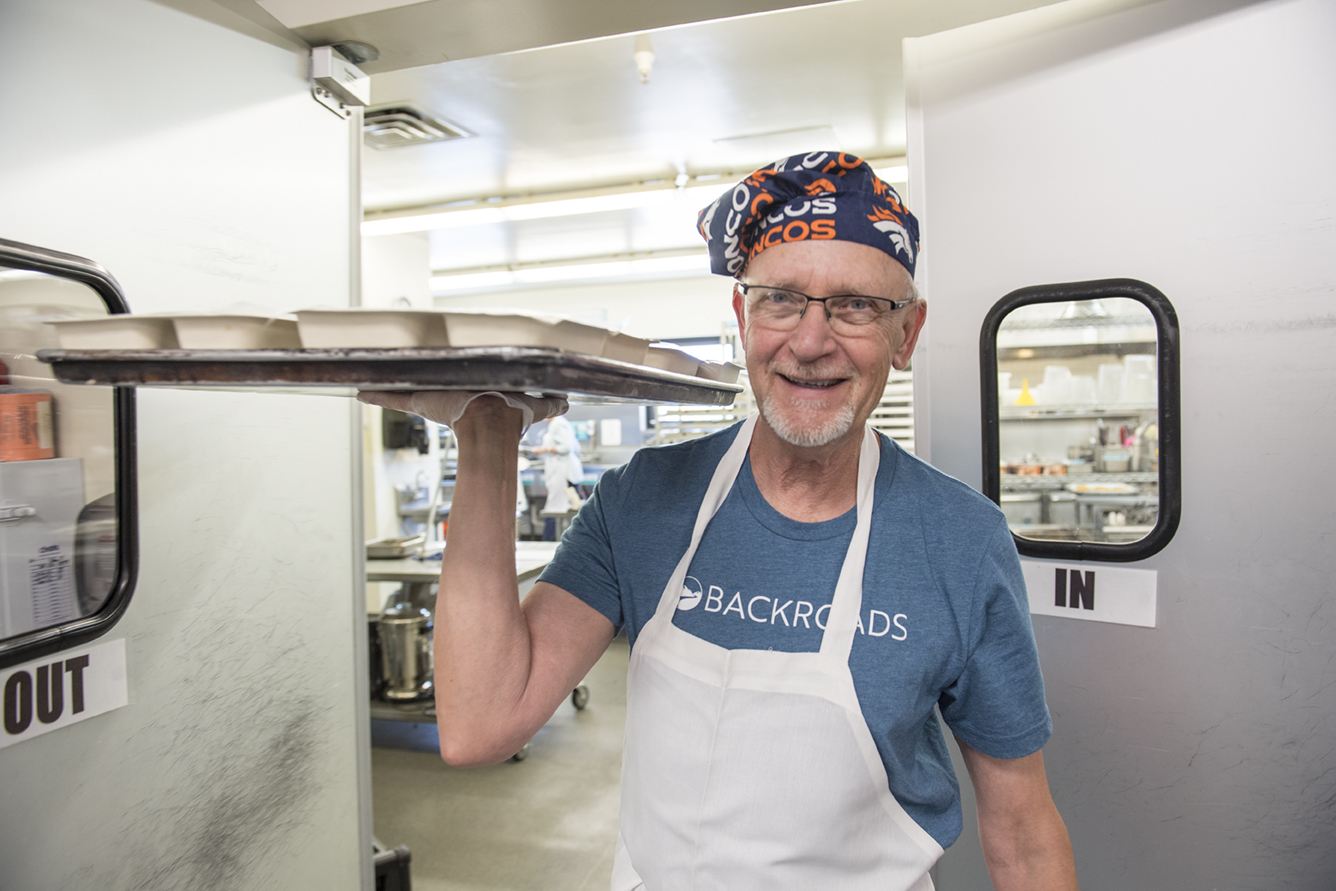 Tony has several ideas for future expansion. "We could have satellite kitchens in smaller communities," he says. Someday, he'd like to install a cryogenic system to preserve fresh produce. Distributing "shots" of concentrated nutrients to promote better health is another possibility.
Kitchen Angels accepts both cash and food donations, and it welcomes volunteer help with food preparation, meal delivery and office support. It also runs a retail store called Kitchenality where donated tableware, cookware and linens are sold.
"We've provided over one million meals to homebound individuals," Tony says. "We've never had a waiting list for our services." The need is urgent, as he points out. "Every year, our enrollment increases."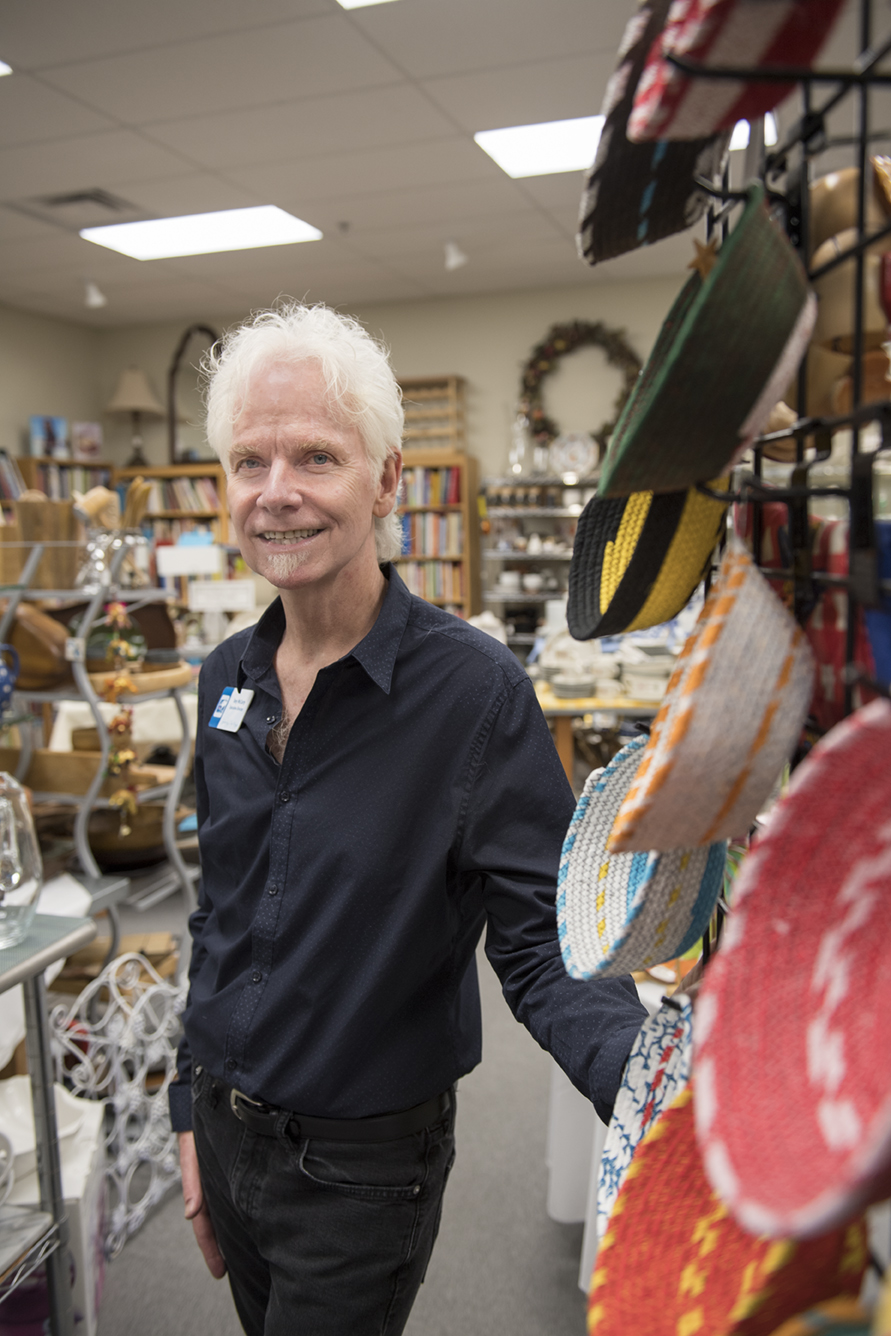 Along with the hot and frozen meals, volunteer drivers give clients vital personal interaction — "a friendly face, a kind word, and encouragement," as Kitchen Angels puts it, "to homebound individuals who may be isolated, alone, and without social support." Tony tells the story of David, a young client with an autoimmune deficiency.
"He was one of Kitchen Angels' earlier clients," Tony says. He'd been reclusive, but a simple question from Tony — "How are you doing?" — literally opened the door. He invited Tony inside and shared his love of plants.
"I always remember the relief and joy that came over this young man. I'd always known how important our food delivery was to people, because it gives them the strength to maintain their best health. But that was the moment I discovered that human contact — just saying hello, making sure that somebody knows that you care about them — makes all the difference in the world."